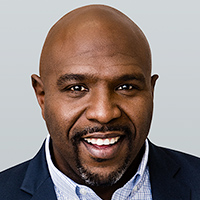 Sometimes we look at someone who has achieved greatness and only see that person. It may seem as if they've done it all on their own. But the truth, as many of you know, is that none of us get to where we are without key people who are instrumental in our success, whether they are part of our personal support system or key peers.
The power of networking is clear: The more people you can connect with, the more people you are connected to for life. However, if the desire to push yourself is burning inside you, I want to give you four key people to get on your personal impact team.
The Coach: a pusher
The Challenger: an anchor
The Mentor: a professional
The Listener: a friend
The Coach's role is to push you to get better. Imagine the key characteristics of your old football coach, track coach, tennis coach, or whoever fits your history, but now, they are your business coach. He or she helps you hone and improve your current skills and abilities. The Coach can also help you identify and acquire new skills. The sole role of the Coach in your life is your improvement and growth. Your Coach needs to be someone with the ability to help you get where you want to go.
The Challenger is there to keep you accountable to the goals you have identified. This is someone who will call you out and up to your goals. Think of them as a guide to help identify obstacles and plan to deal with them. You can collaborate with this person and share your heart.
The Mentor is someone who has done or is doing something at the level that you want to achieve. This is someone who has the attributes, talents and skills you want to add to your professional tool box. You can gain the benefit of your Mentor's inside information and guidance to help you in your life or career.
The final person you will need as you pursue success is the Listener. The Listener is someone you can completely relate to in life. You can be brutally up-front and honest with this person. Their role is not to judge; they are there to listen and provide guidance as they are able.
You may already have these people in your life, but it helps to identify which role they are currently playing or could play. Or if you don't have them, seek them out so you can go to the right person when you need it. Remember, they are people who are willing to be there for you. You may also be called upon to play one or more of these roles in someone else's life or career.
We are designed for community, and success is a journey that is meant to be shared. Gather your "Fantastic Four" and work together on the journey of a lifetime.
Who do you share your journey with?
Chris Hogan is a business coach and speaker on money, business, leadership and life. He teaches EntreLeadership Performance Series and is the host of the EntreLeadership Podcast. To learn more about Chris, visit Dave Ramsey's Speakers Group and follow him on Twitter @chrishogan360.