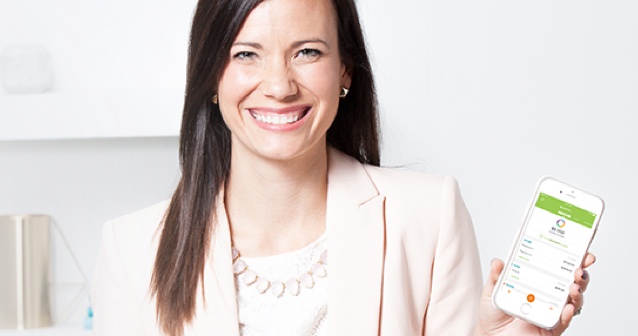 Start winning with money.
Make your money goals a reality with EveryDollar, the only budget tool that Rachel recommends.
Start Budgeting
The Simplest Way to Budget
Budget from your computer, iPhone or Android with EveryDollar. You'll enjoy these perks as an EveryDollar budgeter along with the peace of mind that comes with taking control of your money!
Easy Budgeting
No more pen, paper or complicated spreadsheets
Helpful Visuals
Quick views for what's planned, spent and remaining
Secure Data
Access EveryDollar across devices with bank-level security
Proven Plan
Based on Dave Ramsey's Baby Steps to beat debt and build wealth
Start Budgeting
EveryDollar is Rachel's go‑to budget tool.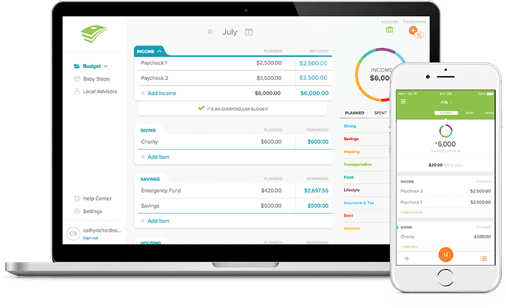 With both free and premium plans available, you can budget how you choose!
All EveryDollar budgeters receive a free trial of EveryDollar Plus.
| | FREE | PLUS |
| --- | --- | --- |
| Create unlimited budgets | ✔ | ✔ |
| Track transactions against your budget | ✔ | ✔ |
| Email support | ✔ | ✔ |
| Connect to your bank for faster expense tracking | | ✔ |
| View account balances within EveryDollar | | ✔ |
| Call-back support and coaching calls | | ✔ |
Redeem your trial through settings on desktop or the main menu through the iPhone app.
Make Your First Budget in 10 Minutes
That's how long it takes to build an EveryDollar budget. You will soon find money you didn't even know you had. Join the EveryDollar budgeters who are saving thousands!
Start Budgeting